HIGH DEFINITION VISION
NEWS // Jarraud Opticiens
Jarraud Opticiens : innovation and expertise
An essential address in Limoges, Jarraud Opticiens is a benchmark of seriousness and professionalism for more than 60 years. Julien and Eloïse, both optometrist optician, are the vision experts your eyesight needs.
Specialists in low vision, contact lenses and visual control, their state-of-the-art equipment ensures you to benefit from the latest technical innovations. Very attentive to everyone, they make every effort to offer you a top-of-the-range quality service abd personalized advice adapted to your lifestyle.
Their selection of frames for eyeglasses and sunglasses, from the finest collections, allows them to offer you a wide choice of exclusive models, for high definition vision through distinctive eyeglasses.
Do not hesitate to make an appointment for a control of your vision and to establish a complete visual assessment in order to find the solution best suited to your correction and your style.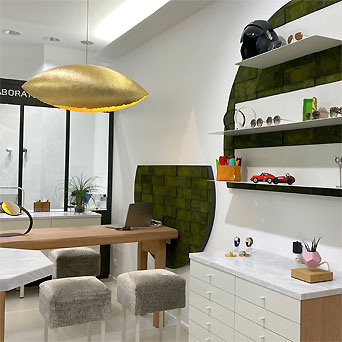 Optician Limoges - Jarraud Opticiens
All the news