HIGH DEFINITION VISION

Transitions Optical

Transitions optical: smart light photochromic lenses
Transitions Optical is the world leader in variable shade technologies. In 1991, Transitions Optical was the first company to manufacture and market photochromic organic lenses.

The dynamic photochromic molecules integrated into the lenses react to the intensity of the sun's rays, allowing them to adjust the shade accordingly. There are different products that can adapt to everyone's needs.

Transitions technology is present in the catalog of all lenses laboratories selected by the Opticien Platinum.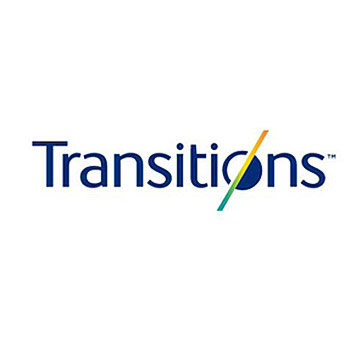 TRANSITIONS SIGNATURE
Reference photochromic lens, it adapts to all light conditions to provide the best comfort to its wearer.
TRANSITIONS XTRACTIVE
Thanks to the new Transitions XTRActive technology, your photochromic lenses are tinted even behind the windshield of your car.
TRANSITIONS FLASH MIROR
This variable-tint lens quickly adapts to changing light, even in the car. With their mirrored effect which intensifies in the sun, you are resolutely trendy and well protected from UV.
TRANSITIONS STYLE COLORS
Based on Transition Signature technology, these lenses offer varied and current colors: Emerald, Sapphire, Amethyst or Amber.
TRANSITIONS XTRACTIVE POLARIZED
The latest addition to the Transitions range, the Xtractive Polarized lens adapts to the specific requirements of driving, by tinting behind the windshield, while offering the visual comfort of a polarizing filter for maximum protection in all circumstances.